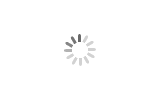 Socket Concrete Pipe Molds
Main Features
· Pipe Diameter: range:200mm to 2500mm diameter, length: 1m-5m
· With hard dry casting concrete, high intensity, and better strength
· We can design many kinds of the pipe joint, including flush joint(flat mouth type), groove joint, socket and spigot joint(socket and plug mouth type) etc
· The concrete pipes are widely used in administrating drainage, agricultural field, roof culvert, and deepwater well
With this series of machine,the concrete tubes with specifications of 200-1000mm can be produced by using pulverized coal ash,slag,sands and crushed stone pulsing little quantity of cement.The tubes produced with this series machines are even in their wall thickness,smooth on surface,high in compression strength ,convenient and firm in connection,and excellent in anti-seeping,which are widely used in agricultural irrgation and draining projects in cities.
Suspension roller type concrete pipe machine is a kind of perfect machine and equipment to produce reinforced concrete pipes and pre-stressed concrete pipe. This machine is capable to make pipes with diameter from 300-2000mm and with length from2-4meters. We can design many kinds of the pipe joint, including flush joint, socket & spigot joint And all the concrete pipes are widely used in administrative drainage, agricultural field irrigation, road culvert and deep water well.
CEMENT CONCRETE CULVERT PIPE MAKING MACHINE IS IDEAL EQUIPMENT WHICH PRODUCE CEMENT PIPES. IT'S WITH REASONABLE DESIGN, BEAUTIFUL APPEARANCE, RELIABLE OPERATION, EASY TO OPERATE,ETC. CONCRETE PIPES PRODUCED BY THIS MACHINE HAVE CHARACTERISTICS AS FOLLOWS:
INSIDE AND OUTSIDE WALLS ARE SMOOTH; HARD TO BE PERMEATED; HIGH COMPRESSIVE STRENGTH, LOW PRICE, JOINTS ARE SOLID AND RELIABLE;
EASY TO OPERATE, HIGH PRODUCTION EFFICIENCY.
ITS PRODUCTS ARE WIDELY APPLIED IN THE FARM IRRIGATION, DRAINAGE, QUALITY IS VERY RELIABLE.
MAIN FEATURE
· PIPE DIAMETER: RANGE:200MM TO 2500MM DIAMETER, LENGTH: 1M-5M
· WITH HARD DRY CASTING CONCRETE, HIGH INTENSITY, AND BETTER STRENGTH
· WE CAN DESIGN MANY KINDS OF THE PIPE JOINT, INCLUDING FLUSH JOINT(FLAT MOUTH TYPE), GROOVE JOINT, SOCKET AND SPIGOT JOINT(SOCKET AND PLUG MOUTH TYPE) ETC
· THE CONCRETE PIPES ARE WIDELY USED IN ADMINISTRATING DRAINAGE, AGRICULTURAL FIELD, ROOF CULVERT, AND DEEPWATER WELL
ADVANTAGE
· HIGH DENSITY AND HIGH INTENSITY OF CONCRETE PIPES
· PERFORMANCE STEADY, LOWEST MALFUNCTION RATE
· NO WASTE SLURRY FOR USING DRY-HARD CONCRETE MATERIAL
· VARIABLE FREQUENCY SPEED CONTROL MOTOR AND A FREQUENCY CONVERSION CONTROLLER
· FIELD INSTALLATION, COMMISSIONING AND TRAINING, FREE SPARE PARTS, FIELD MAINTENANCE, AND REPAIR SERVICE
SUSPENSION ROLLER TYPE CONCRETE PIPE MACHINE IS A KIND OF PERFECT MACHINE AND EQUIPMENT TO PRODUCE REINFORCED CONCRETE PIPES AND PRE-STRESSED CONCRETE PIPE.
CONCRETE PIPE MOULD IS THE MOULDING WORKING WITH SUSPENSION ROLLER PIPE MACHINE.IT IS CUSTOMIZED .

THIS MACHINE CAN MAKE PIPES WITH DIAMETER FROM 300-2500MM AND LENGTH FROM 2-4METERS.
WE CAN DESIGN MANY KINDS OF THE PIPE JOINT, INCLUDING FLUSH JOINT, SOCKET& SPIGOT JOINT
AND ALL THE CONCRETE PIPES ARE WIDELY USED IN ADMINISTRATIVE DRAINAGE, AGRICULTURAL FIELD
IRRIGATION, ROAD CULVERT AND DEEP WATER WELL.